WIldfire Protection
FireBozz® is the leading brand of wildland fire-fighting equipment designed for rapid-deployment that is capable of defending large areas quickly and easily.
Inquire Now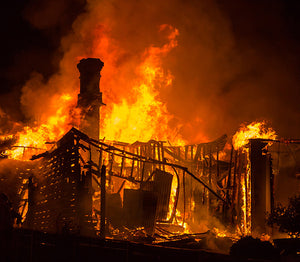 Why FireBozz?
There are few disasters more devastating than forest fire. Without the proper fire protection, your world can change in the blink of an eye. Losing your home or any property to wildfire is traumatic in many ways. Not only does the displacement caused by lack of shelter uproot your entire life or business, but the loss of property, including precious memories or keepsakes, can take a huge emotional toll on you and your family.
FireBozz® wildfire equipment works to prevent the devastation of forest fires. Our fire fighting sprinkler system is field-tested and rapidly deployable to counteract wildfire damage before it's too late.
TYPHOON WILDLAND FIRE TRAILER

Portable fire protection in flexible configurations for easy deployment

We have one in reserve and one mounted to our 'bush truck'. Our guys are impressed with it, it's a must for us.
Ray Delcourt | Fire Chief
Ladysmith, British Columbia

Quite impressed with your product. Used it to protect a resort near Vanderhoof and the owner was also impressed.
Mike Sparks | Manager
Yukon Wildland Fire Management

The coverage is clearly impressive.
Chris Locke | Power Equipment Technician