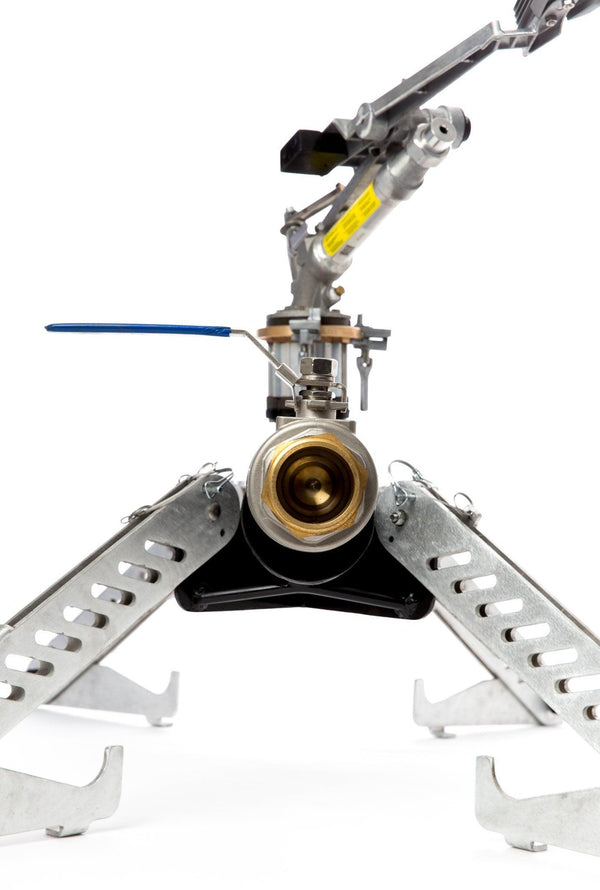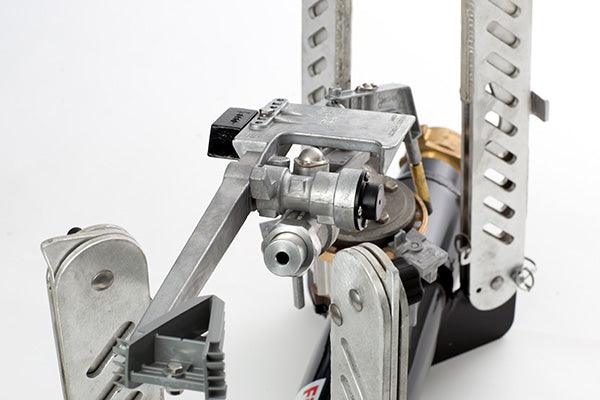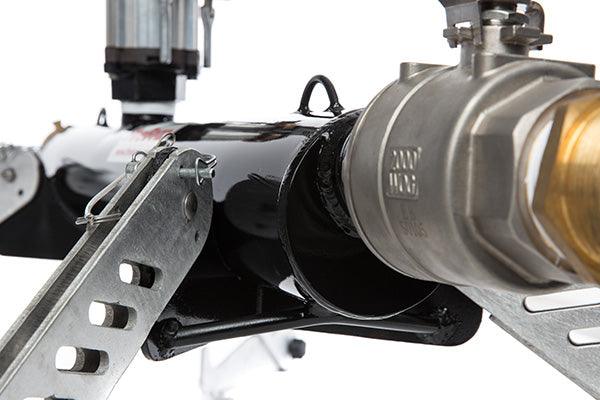 Create an instant Fire Break -- the smallest person-packable water sprinkler shooting the furthest distance - from 100 - 300 feet radius with a full 360-degree traverse. It can be connected with other FireBozz® units to create rapid and expanded firebreak capability. Weighing 50 lbs the FireBozz® can be carried and deployed in less than a minute.
Quick and easy setup on any terrain

Compatible with foam or retardants

Tough, welded stainless and aluminum construction
Multi-purpose water dispersal perfect for emergency response, municipal works, and resorts
Easy setup and walk-away features allow operators to get out of harm's way
Broken stream allows maximum conservation of water resources
Loads the air with a protective misting envelope to raise relative humidity values over a wide area

Multi-unit connection creates a quick, robust, and extremely large wet-line
FIREBOZZ® MAGNUM – FEATURES & SPECS
Diameter of Protective Envelope
Up to 300' (92m) in diameter protection
Water Usage 
37 – 110 gpm (140 – 416 lpm)
Nozzle Head Size
.4", .5", and .6" (10, 12.7, 15 mm) 
Inlet / Outlet
1.5" or 2.5" NPT (40 and 65 mm) thread size for quick adaption to almost any fire or industrial hose. 
Weight
50 lbs for 1.5" model, 60 lbs for 2.5" model (22 kg & 28 kg)
Storage Dimensions
42" x 21" x 11.5" (104cm x 53.5cm x 29.2 cm)  L x H x W
DOWNLOADS
HOW FIREBOZZ® WORKS
Fire can only spread through heat. Remove heat - remove the fire. Cool the fuels and ignition cannot start. FireBozz® units do this in two ways.
Projection of water over a massive area
Injection of vapour into the atmosphere to create a humidity bubble
A massive protective area can be established easily and much more rapidly than with traditional sprinkler systems. The FireBozz® rapid deploy system allows a high degree of confidence for your home, livelihood, and industry to be protected.