About Us
Based on Vancouver Island, British Columbia, FireBozz® is an industry leader brand of Wildland Fire-fighting equipment based upon the concept of light rapid-deploy equipment capable of defending large areas quickly and easily. FireBozz® products are design and crafted with industry-leading technologies. Our products reflect the principles of tough individualism and community reliance in the face of adversity.
Going Further
At FireBozz® we are not content to stop exploring the boundaries of what is possible in wildland fire-suppression technology and the manufacturing process. We are committed to being a source of constant innovation and development in wildland fire protection.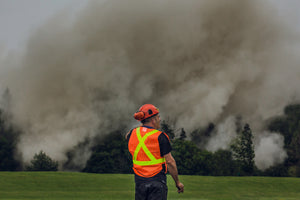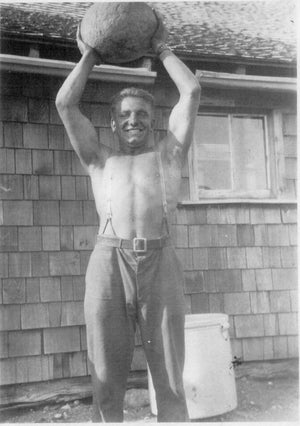 Rock Solid
Reliability and strength are the bedrock to any good business. FireBozz® was inspired by the ideas of Jim Szasz (pronounced "Saaz") from his experience on the Canadian Prairie in the tough years of depression and war.  Jim conceived the idea of a mobile sprinkler shooting great distances that could be easily moved and set up during wildfire threats. Such a system needed to be fast, light, easy to use and able to withstand rough treatment.  He built the first wildland mobile sprinkler in his garage weld shop in 2008 well into his 80s. From this idea, evolved the current FireBozz® wildland sprinkler system and products.